MATERIAL ISSUES

PVCFC APPROACHES STAKEHOLDERS THROUGH VARIOUS INTERACTION CHANNELS AND WAYS. WE ALWAYS STUDY STAKEHOLDERS' ASPIRATION AND INTEREST TO BETTER PROMOTE OPERATIONAL EFFECTIVENESS.
Especially focus on following issues: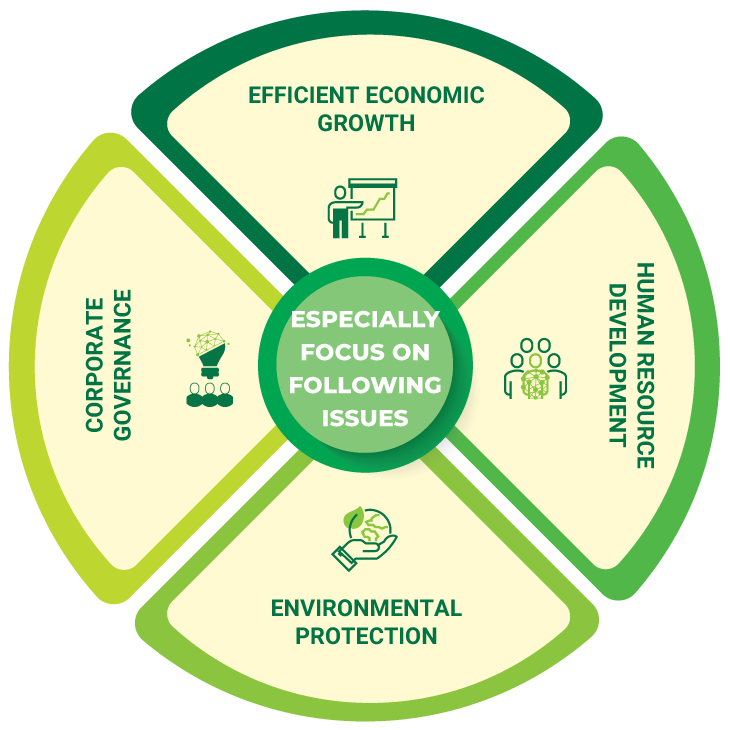 STEPS TO IDENTIFY MATERIAL ISSUES
Step 1: Identify issues that can have big impacts on PVCFC's business and production activities as well as on stakeholders' concerns.
Conduct market analysis and analysis on fertilizer industry
Consult customers, partners and shareholders, investors to conduct analysis
Consult experts, consulting firms in specific strategic projects
Step 2: Make a short list of material issues causing impacts on PVCFC and stakeholders 'concerns.
Select material issues concerned by stakeholders and collect opinions of PVCFC's leaders.
Make short list of material issues based on reasonable and priority levels.
Step 3: Select and analyze material issues, create materiality matrix.
Step 4: Review, evaluate and approve material issues, collect opinions of stakeholders on material issues included in reports.
MATERIALITY MATRIX
IMPORTANCE OF PVCFC